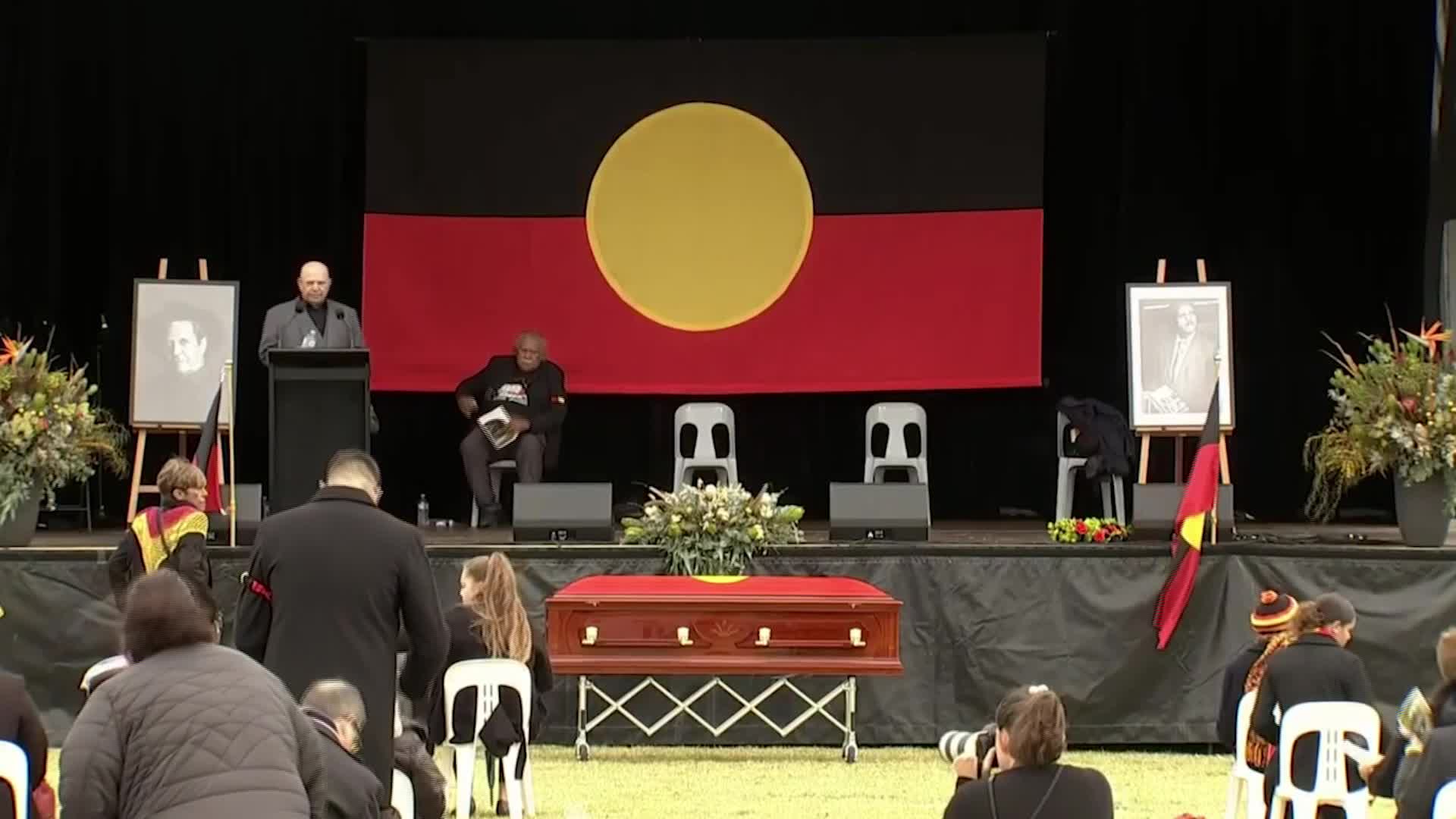 The life of respected Kamilaroi elder Uncle Lyall Munro Senior was celebrated at a state funeral service in Moree today.
The 88-year-old was a passionate land-rights advocate, who dedicated his life to campaigning for Aboriginal Australians.
"With grandparents, they're just there… Just there to love ya, don't worry too much about disciplining ya, but just to love ya and keep you with the faith that you're gonna do alright."
COVID-19 restrictions meant only immediate family and friends could attend Mr Munro's service.
However, hundreds tuned in to watch the service online.
"What do we want?" .. "LAND RIGHTS!" .. "what do we want?" .. "LAND RIGHTS!" .. "when do we want it?" .. "NOW!"
(AUDIO IN PARTS)