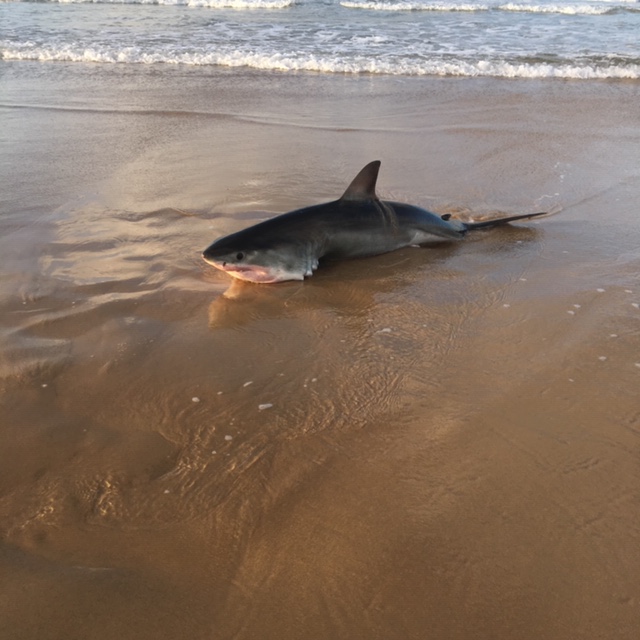 A shark has been laid to rest after washing up on a Port Stephens beach yesterday morning.
It was around 9 o'clock when beachgoers noticed the animal on the sand near Birubi Point on Stockton Beach.
In a statement to NBN News, the DPI Fisheries said 'The Department liaised with staff from National Parks and Wildlife Service to have the animal buried.'
Photo courtesy of Duffs Salamander Bait and Tackle Facebook.