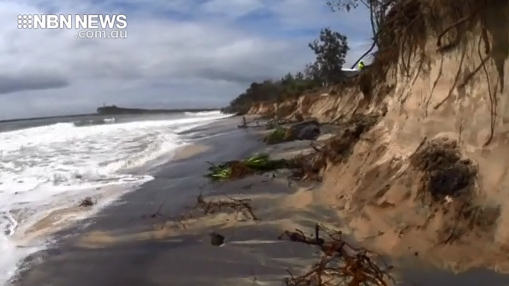 The New South Wales government has put forward $1 million towards tackling the erosion crisis at Stockton Beach.
The money is set to be spent on explorative studies in the Stockton Bight, to help gather preliminary environmental data for a future development application for off-shore sand dredging.
The announcement follows the first meeting of the Deputy Premier's Stockton Bech taskforce, which was held remotely earlier this month.
John Barilaro says today's announcement shows the government's commitment to solving erosion at Stockton Beach.
"When I committed to this task I was determined to ensure the Taskforce's discussions are matched by action," Mr Barilaro said.
"I have put forward three key action plans which are backed by the Taskforce – having already identified the best potential sand source, we have now committed $1 million in funding to commence the necessary exploration work to find the most suitable sand supply in that area."
"This expenditure will also help gather some preliminary baseline environmental data to help inform a future development application."
"The third key action plan is a commitment to progress minor amendments to the Offshore Minerals Act which will be taken to Cabinet for approval."
Both Member for Newcastle Tim Crakanthorp and Newcastle Lord Mayor Cr Nuatali Nelmes have welcomed today's announcement, the Lord Mayor labelling the Deputy Premier 'a man of his word.'
"We are pleased that the Deputy Premier has made this strong commitment to working on behalf of the NSW Government with City of Newcastle to develop a long term solution for addressing coastal erosion at Stockton," said Cr Nelmes.
The Stockton Beach Taskforce will meet again in Newcastle later this year.