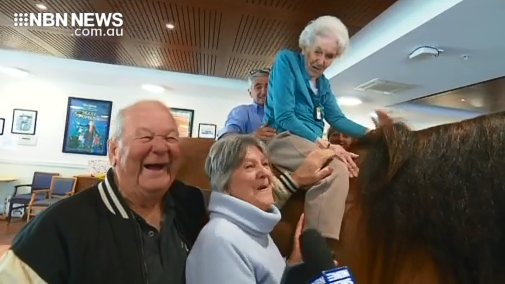 Whoever said never work with animals, clearly hadn't met Wellington the draft horse.
Weighing in at three quarters of a tonne, the gentle giant spends his days greeting fans and triggering childhood memories.
We spent the day with Wellington a Hawks Nest aged care home.
Vision and editing by Jacob Stuart.