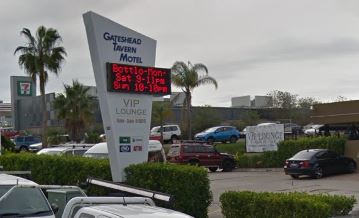 A man has been charged after he allegedly threw rocks at police after failing to leave a Lake Macquarie pub early this morning.
Police were called to the tavern at Gateshead just before 1am, after a man was reportedly acting disorderly and refused to leave.
It's understood the man initially left the premises when asked, but returned soon after, and refused to leave.
The man walked outside as officers arrived, and allegedly began swearing and throwing rocks at them.
It's further alleged, he tried to encourage bystanders to also assault police, before running off when more police arrived.
He was arrested after a short struggle.
The 26-year-old from Windale was taken to Belmont Police Station and charged with a number of offences.
He will appear at Belmont Local Court on July 29.