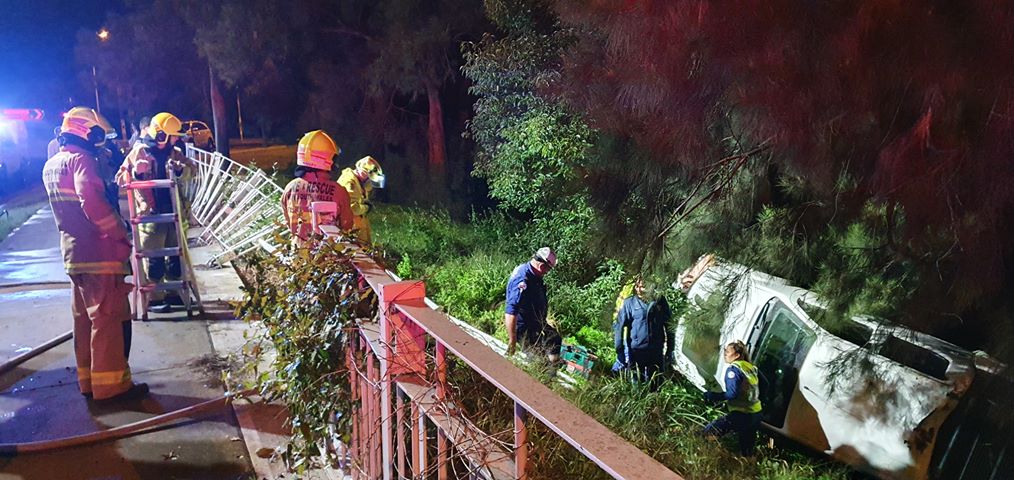 A woman has walked away with only minor injuries after she crashed her car at Wallsend this morning.
Just after 2am witnesses say they heard a loud bang and ran to see what had happened.
The woman's car had rolled down the embankment on the corner of Thomas and Lake Road.
She was trapped for several minutes before emergency services arrived.
Video of the incident shows the woman walking away from paramedics.
But she eventually accepts treatment and is transported to the John Hunter Hospital.
A man who came to her aid told NBN News "she was lucky, it could've been a lot worse".