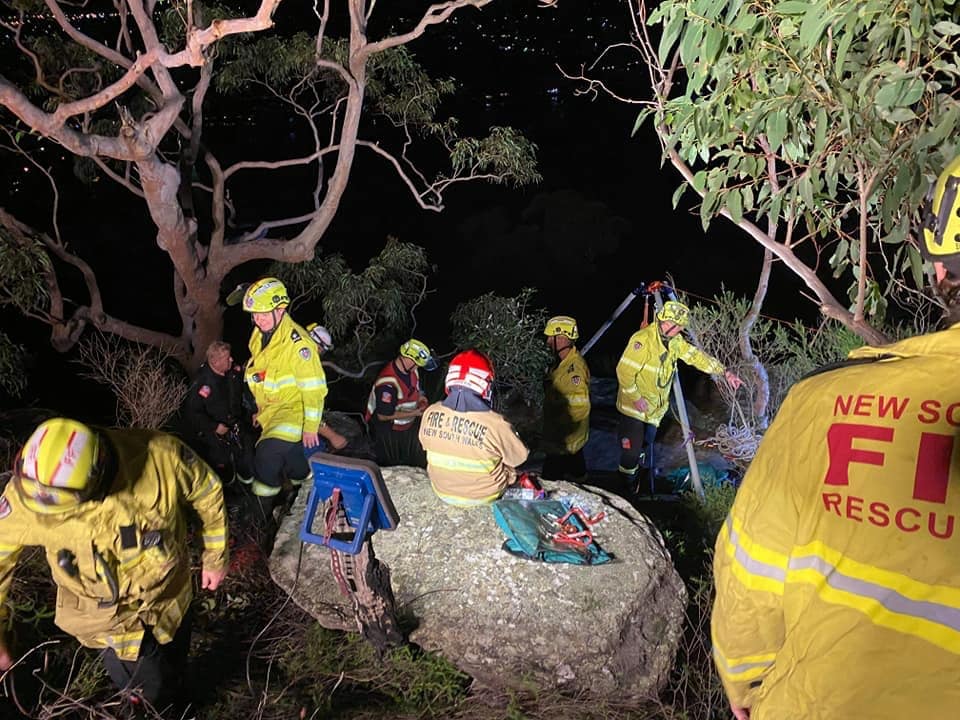 A rock climber was rescued last night after surviving a fall on the Central Coast.
The 27-year-old man plunged around four metres off a cliff at Phegans Bay near Woy Woy late yesterday, hitting his head.
Emergency services scrambled into action shortly before 5pm.
He was winched to safety three and a half hours later… before being flown to Sydney's Royal North Shore Hospital with serious head injuries.
(VISION ONLY)