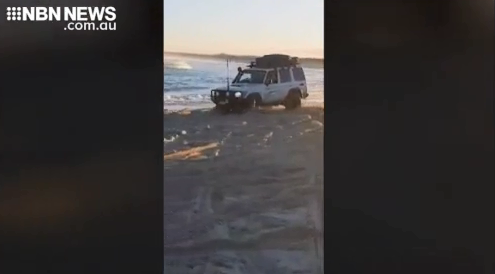 It's been labelled as reckless and dangerous, and it's easy to see why.
This vision of drivers causing havoc on a Port Stephens beach has caused a stir among locals – and online.
The high powered vehicles, some of them driven by p-platers, can be seen chopping up Dark Point.
The drivers are then filmed racing each other south, towards Hawks Nest.
It comes just a week after this footage emerged of similar behaviour at Stockton Beach.