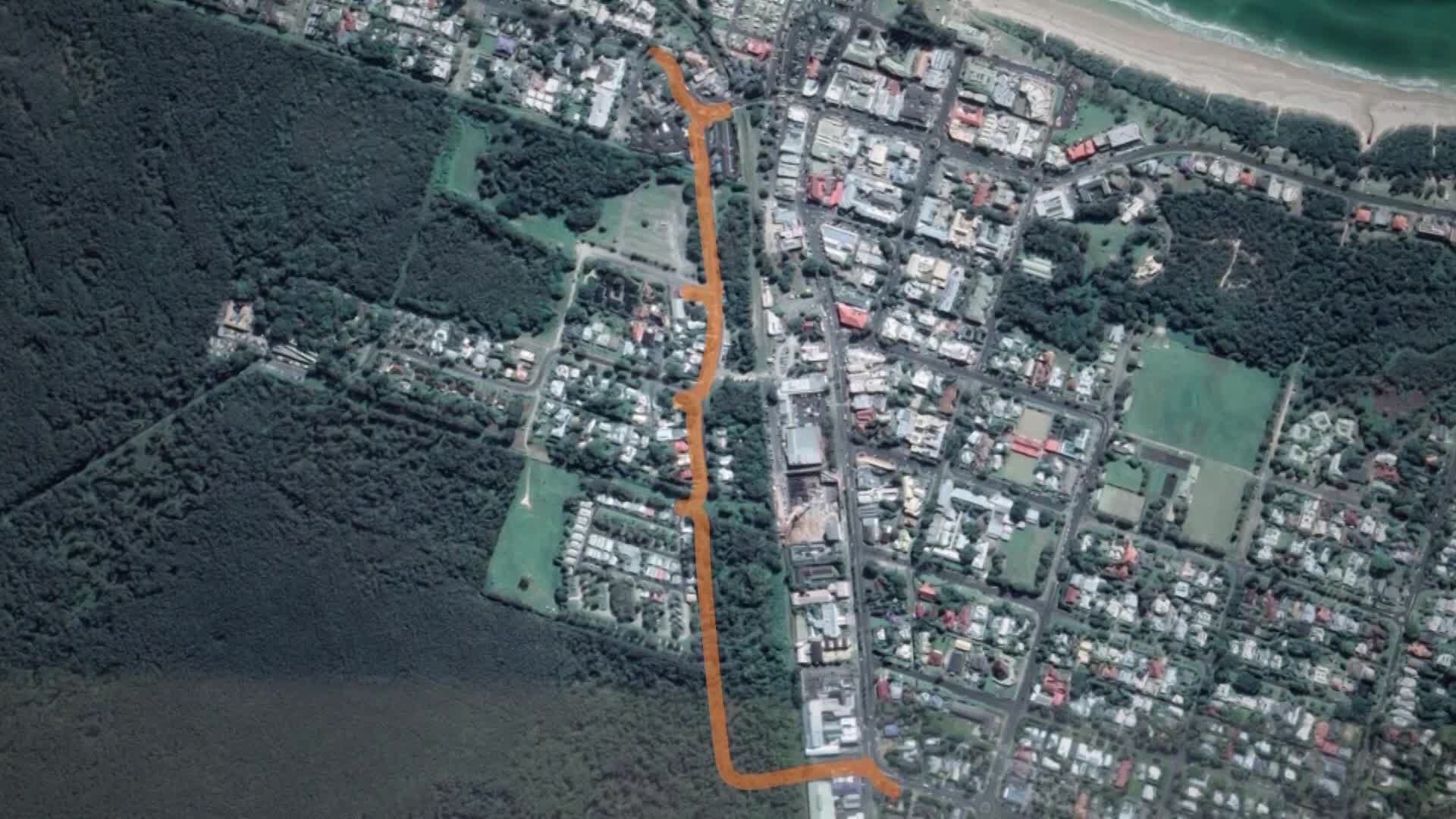 The $24-million Byron Bay bypass is on track to open to traffic before Christmas, with construction on the fourth and final stage starting before the end of this month.
Motorists should expect delays on Ewingsdale Road when travelling to or from the town centre.
The bypass, which has been on the drawing board for more than three decades, will reduce the number of cars in Byron's centre by 30 per cent.
(NO AUDIO)