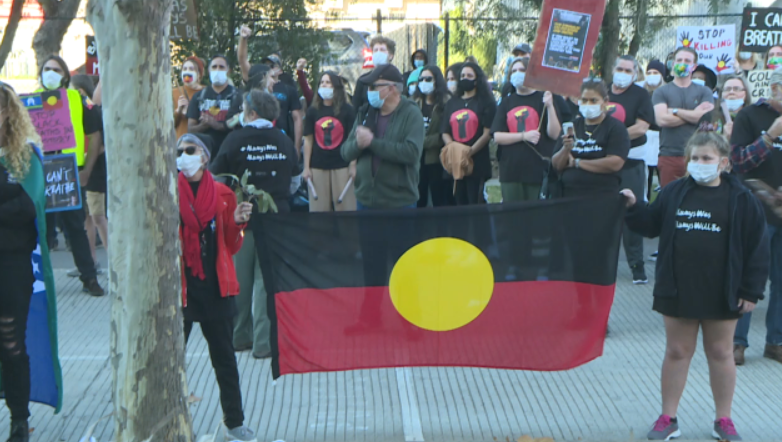 On the Central Coast around 500 protesters marched through Wyong, surrounding the town's police station.
Joining a chorus around Australia to call for an end to Aboriginal deaths in custody.
"What do we want? Justice! When do we want it now!"
A 20-year-old indigenous man who was an inmate of Kariong Correctional Centre died in November, falling at Gosford Hospital while being escorted back to jail.
Police say the lawful protest occurred without incident.
(VISION ONLY IN PARTS.)