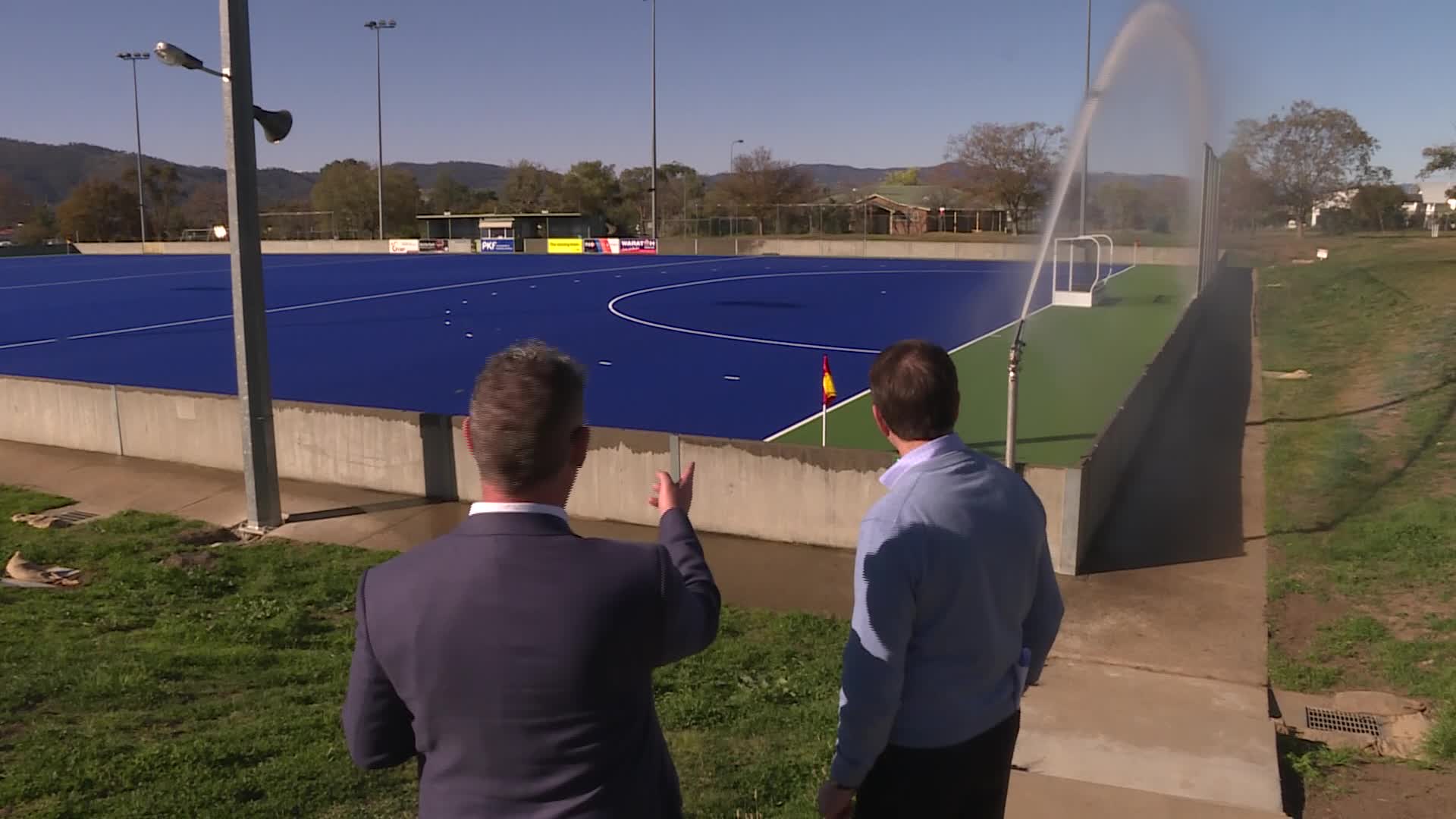 Member for Tamworth Kevin Anderson inspected progress on the city's new $9.6-million hockey field complex today.
The upgraded facility is scheduled for completion within weeks.
Management keen to show off the new, hi-tech fields today, which even come with a jet-watering system that can be controlled from a phone.
The complex also boasts a new clubhouse, barbeque area and amenities block.
(VISION ONLY)