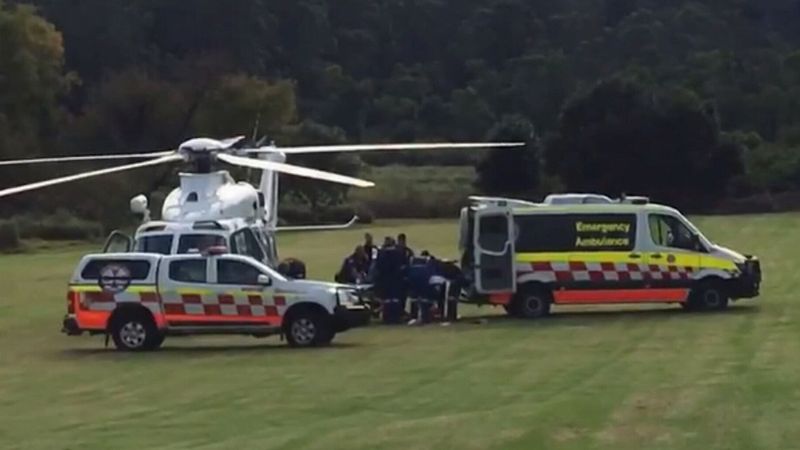 NSW ambulance duty operations manager Faye Stockman says finding a zookeeper unconscious in a lion's den is one of the worst jobs she's ever experienced.
The incident occurred at Shoalhaven Zoo this morning.
"This is one of the worst jobs I have ever experienced – I have never come across a job like this in my career," Ms Stockman said.
"It was absolutely harrowing."
"It is an incredibly dangerous situations, both for the patient and the paramedics."
"Being the first to walk into the enclosure was one of the most frightening experiences."
"We literally had to walk into a lion's den."
She said the attack was "extremely vicious".
Shoalhaven Zoo is 160 kilometres south of Sydney and has been closed since the start of the coronavirus emergency.