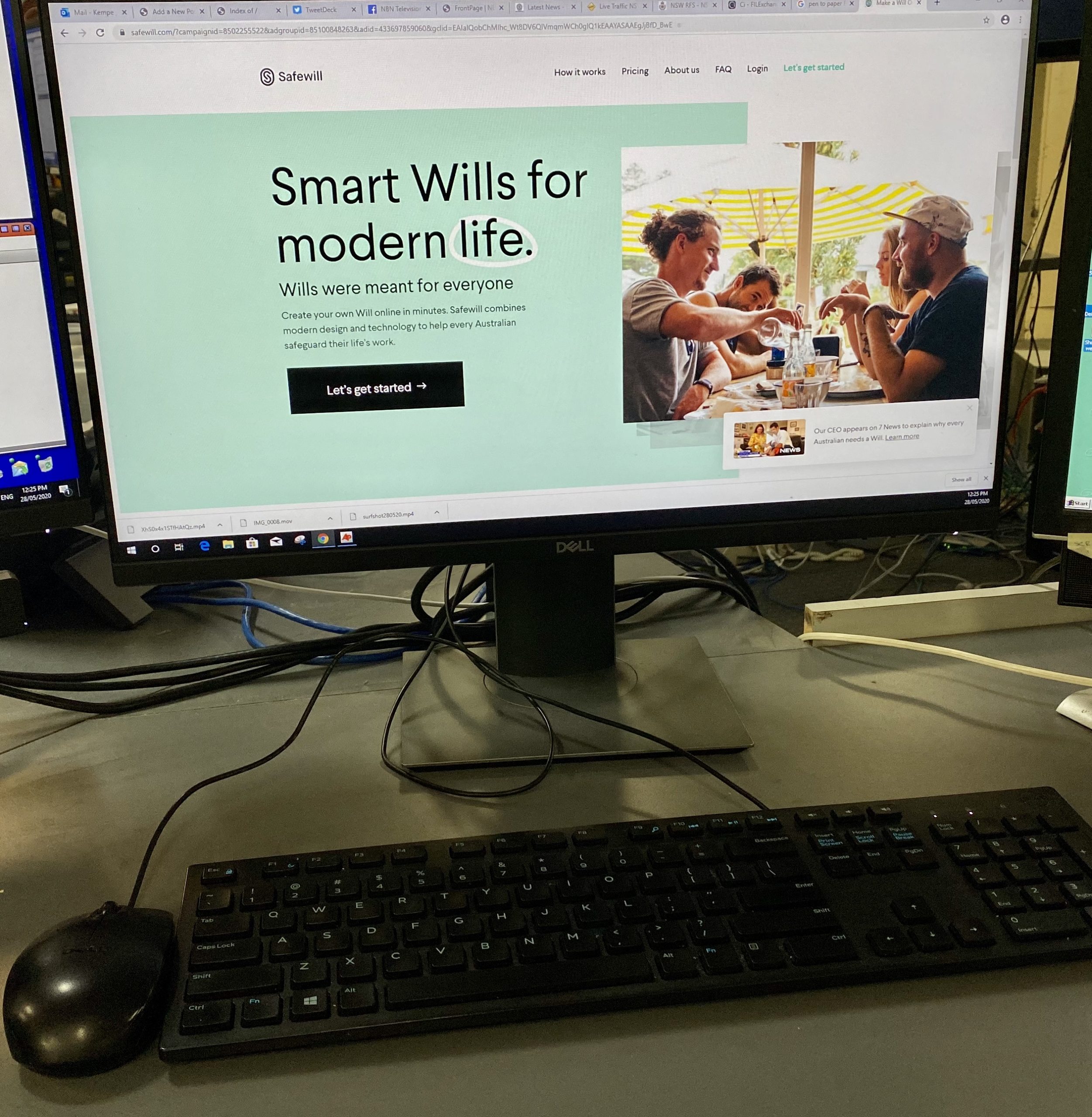 There's been a rise in the number of people creating wills online across New South Wales.
Online company Safewill says it's seen three times as many people visit their website since COVID-19 began.
Central Coast mother Jessica Kulakowski and her partner have both taken advantage of the service.
"Becoming new parents to our son last year was the driving factor in setting up a Will…With all that's been going on in recent months, it feels very reassuring to know we finally have this organised for peace of mind," Jessica says.
Safewill CEO Adam Lubofsky says using a digital platform to create a will has benefits beyond more traditional processes, including its affordability.
"Users can update their will unlimited amount of times, as well as having their will data stored digitally in case the original printed version is ever lost.
We also offer an optional subscription, which allows users to update their Will an unlimited number of times every year if their circumstances change."