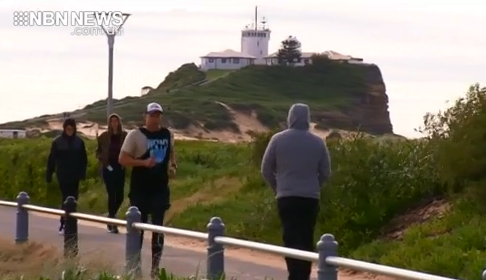 We've seen how crazy the conditions are along our coast at the moment.
One Newcastle man is braving the worst of it to raise awareness for those struggling with their mental health during the coronavirus crisis.
His name's Lyndsay Walker and for 19 hours now, he's been walking AND running between the Newcastle Baths and the Nobbys breakwall.
"I've basically been on my own since 10:30pm all the way to 6 o'clock when I saw someone this morning – so I was very isolated, very windy, very damp but you know if I can spread a message that you can be happy, there's happier times out there then that's great."
"It's affecting everybody, no one is being discriminated with COVID-19 so to have people like Lindsay bringing up that awareness up for people to look out for each other and reach out and make sure we're okay."
If you, or someone you know, needs help, contact Lifeline on 13 11 14.