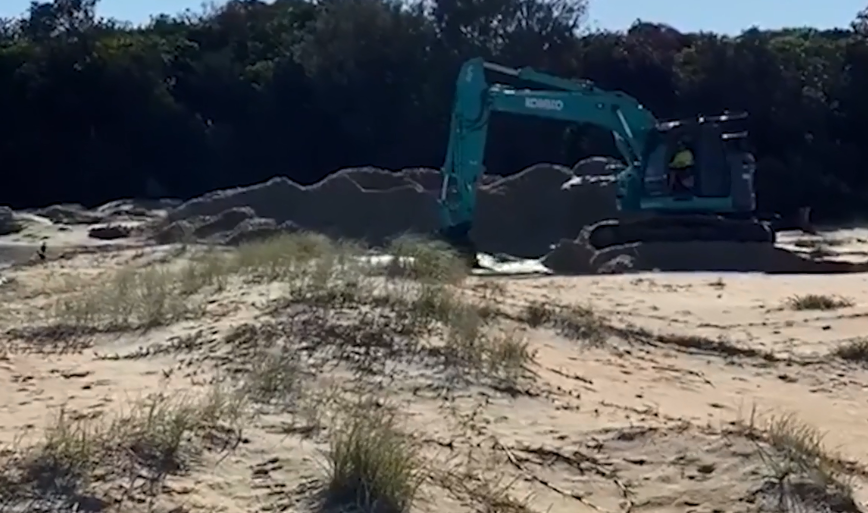 Work to alleviate the risk of flooding at Lake Cathie started today, scraping the berm to release lake floodwater into the ocean.
It comes after council's decision on Wednesday night to scrape 1.2 metres at the northern end of the lake, towards the channel opening.
The locals couldn't wait to check it out – some boogie boarding through the opening.
(VISION ONLY)