They've thrown a lifeline to out-of-pocket musicians during the coronavirus crisis, sanitising their studio from ceiling to floor and offering it up for free as a performance space.
Now, they're taking on the ultimate challenge to keep their project going.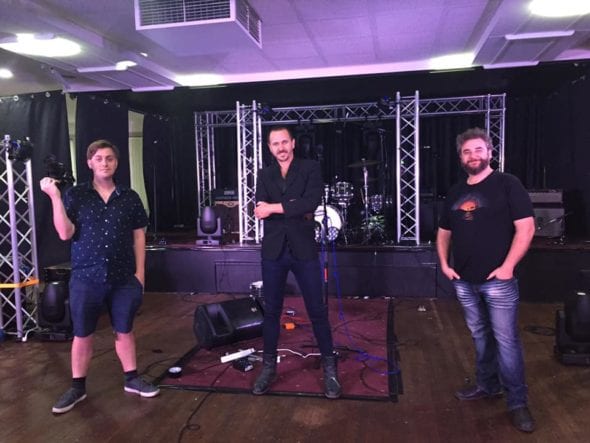 The brains behind the start-up 'From a Distance Sessions,' Joshua Barnett and Allon Silove, have circled the wagons, recruiting their most talented muso friends for a unique livestreamed show.
They'll be playing Daryl Braithwaite's 'Horses' for a whole hour.
You might have heard of the Aussie classic; it's typically sung out of key on Karaoke Thursday at the Kent.
But you HAVEN'T heard it like this before.
On May 31 at Hamilton's Gallipoli Legion Club, it will be played by a variety of groups in a variety of styles.
Even so, Barnett says he derives little joy from the repetitive task he's about to take on.
"People who know me…know this is absolute torture," he said.
But that's the way it's gonna be, little darlin'.
Barnett sent the big man himself a message to let him know, and Braithwaite voiced his support.

Funds raised from the event, which starts at 5pm, will go towards keeping the studio doors open, while pubs and other live music venues are shut.
Barnett and Silove are determined to let their musical compadres know that if you fall, they'll pick you up….pick you uh-uh-up.
Head over to the From A Distance Sessions Facebook page for more information.
And if you'd like to donate, visit the GoFundMe.