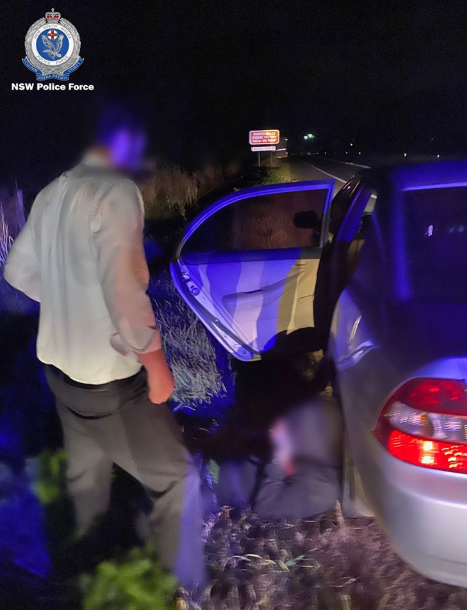 A man has arrested and charged following a major police operation in Nundle, south of Tamworth, yesterday evening.
Specialist police officers swarmed on the village searching for the 34-year-old.
Just after 6.30 last night, the man was arrested following a vehicle stop on the New England Highway at Muswellbrook.
He's been charged with five outstanding warrants relating to traffic, property, judicial and revocation of parole offences.
He was also charged with a number of domestic violence offences including three counts of assault occasioning actual bodily harm (DV), two counts of common assault (DV) and one count of intentionally destroy/damage property (DV related).
The arrest follows the death of a seven-month old baby from Aberdeen.
No charges relating to the childs death have been laid.
The investigation is continuing.