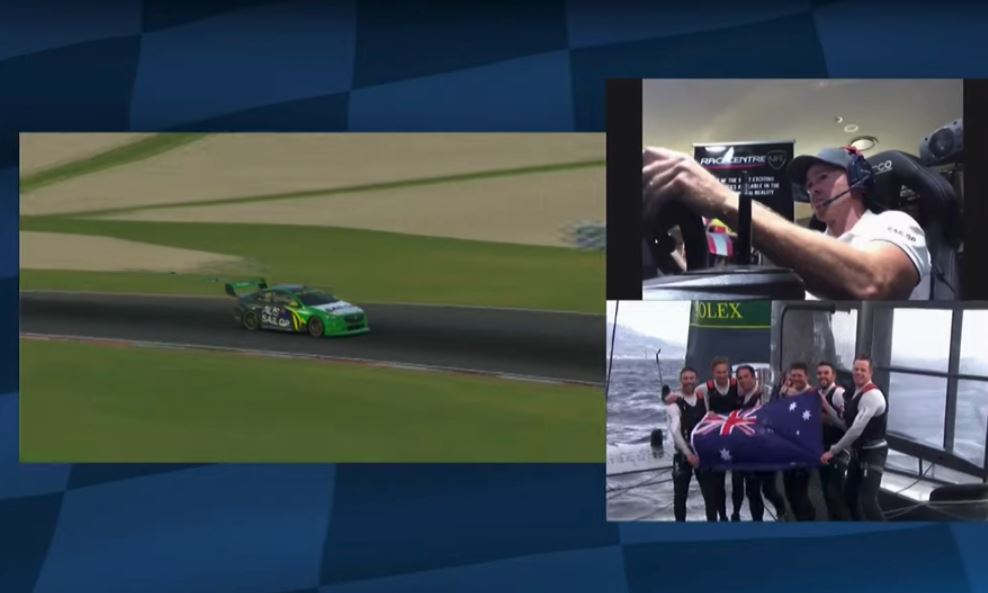 Sailor Tom Slingsby has braved some of the roughest seas in the world…and taken home Olympic Gold in London in 2012.
But the Australian Sail GP skipper was out of his element when he lined up in the Supercars Eseries celebrity race last night.
The Gosford product was easy on the pedal in his opening race – finishing at the back of the pack.
He improved in his next – but was still the 8th racer across the line.
(VISION ONLY)