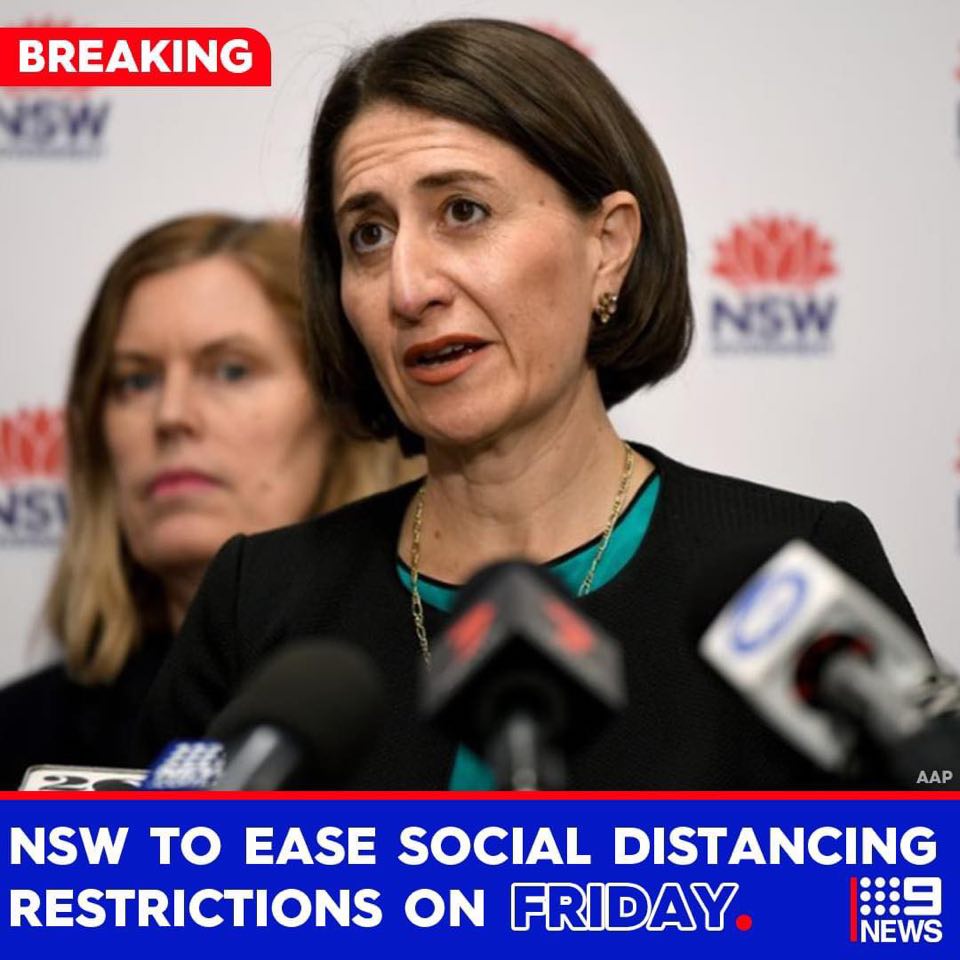 NSW Premier Gladys Berejiklian today made the first significant change to social distancing measures, announcing two adults will be able to visit others in their home, to help improve mental health, from Friday.
"We are introducing normality in some spheres of life," Ms Berejiklian said.
"We know that for many people, they've been cooped up in their homes for a number of weeks, and with the exception of exercising, medical needs or buying what they need to or going to work, many people have been isolated in their homes."
Younger children will be able to accompany parents on visits and they will not count towards the "two adults" total.
Although the NSW government has not put any limitations on the purposes of the new guidelines on visits, she urged cautioned when visiting the home of anyone over the age of 70 or with underlying health conditions.
"Just be responsible," she said.
"This isn't a license to go wild and have massive parties."
Schools are also preparing for the return of students in staggered starts in the third week of term, though some independent schools are starting that system this week.
However, the government has warned NSW cluster outbreaks during May are "inevitable", as students return to school and restrictions are eased across the state.
The Premier said they are prepared for these likely COVID-19 flare-ups.
It comes as, Ms Berejiklian today announced five new cases in the state, a stark contrast to the month of March when NSW was sometimes reporting 200 daily cases.
Meanwhile, cases in the Hunter New England have remained stable for the past four days, with the total number of confirmed cases sitting at 280.