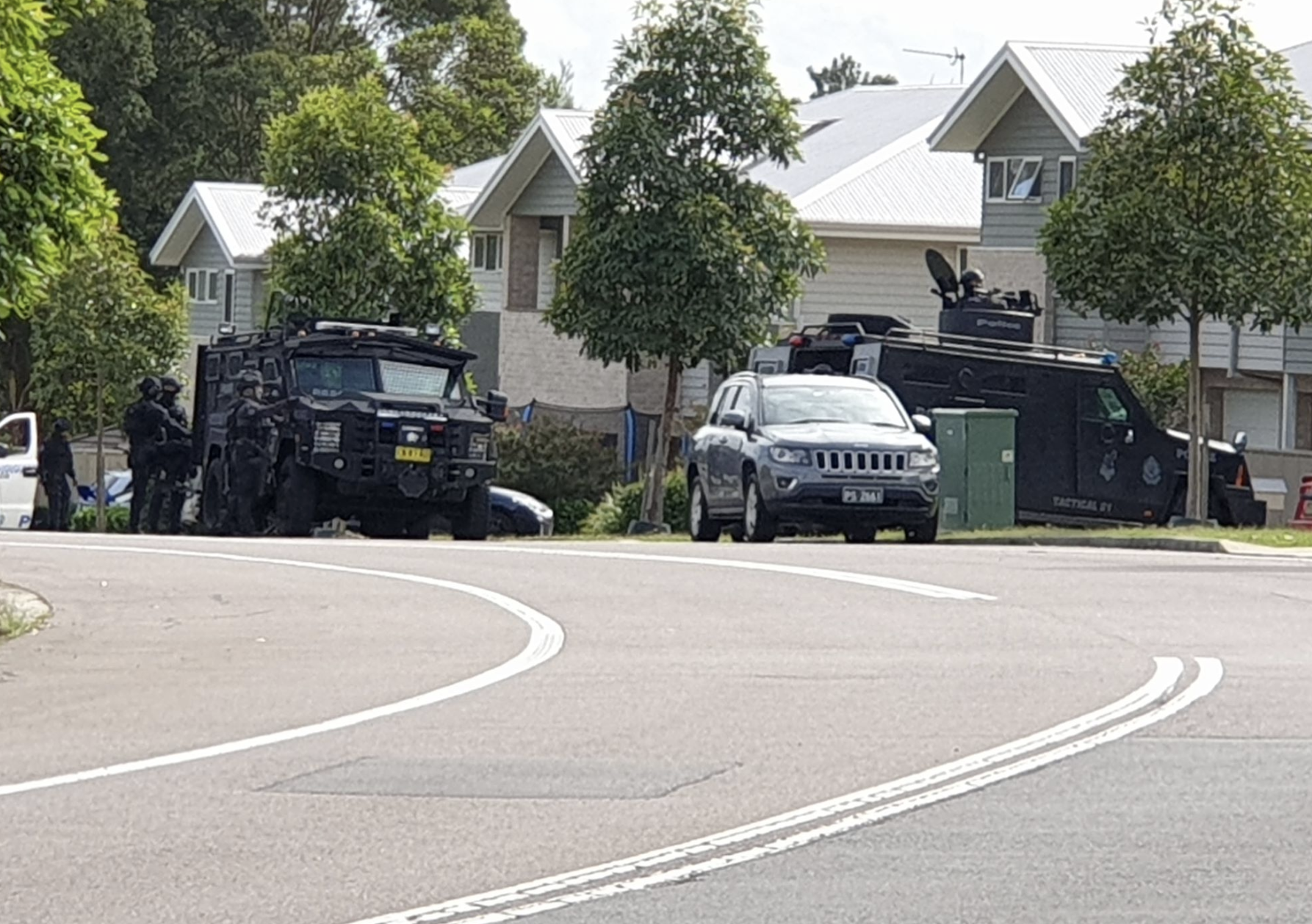 A quiet suburban street in Maryland was this morning flooded with armoured police vehicles as officers carried out a major police operation.
The incident unfolded at around 9am this morning when armed officers surrounded a house on Maryland Drive.
The street was shut off for over two hours as police executed a high-risk search warrant.
Police negotiators were heard telling the occupants of the house "to come outside" and that "they are surrounded" over a loudspeaker.
The operation ended at around 11am but detectives remain on the scene.
The incident is believed linked to a shooting that occurred in South-West Sydney in February.
Early in the morning, on the 13th February, two men stormed a brick flat on Huntingdale Avenue in Lansvale and opened fire on a 38-year-old man.
He suffered a gunshot wound to the stomach and required surgery in Liverpool Hospital.
It's alleged a number of items were stolen during the incident including jewellery, cash and a designer handbag.
Late last month detectives arrested two people in Mayfield in relation to the incident.
More details soon.