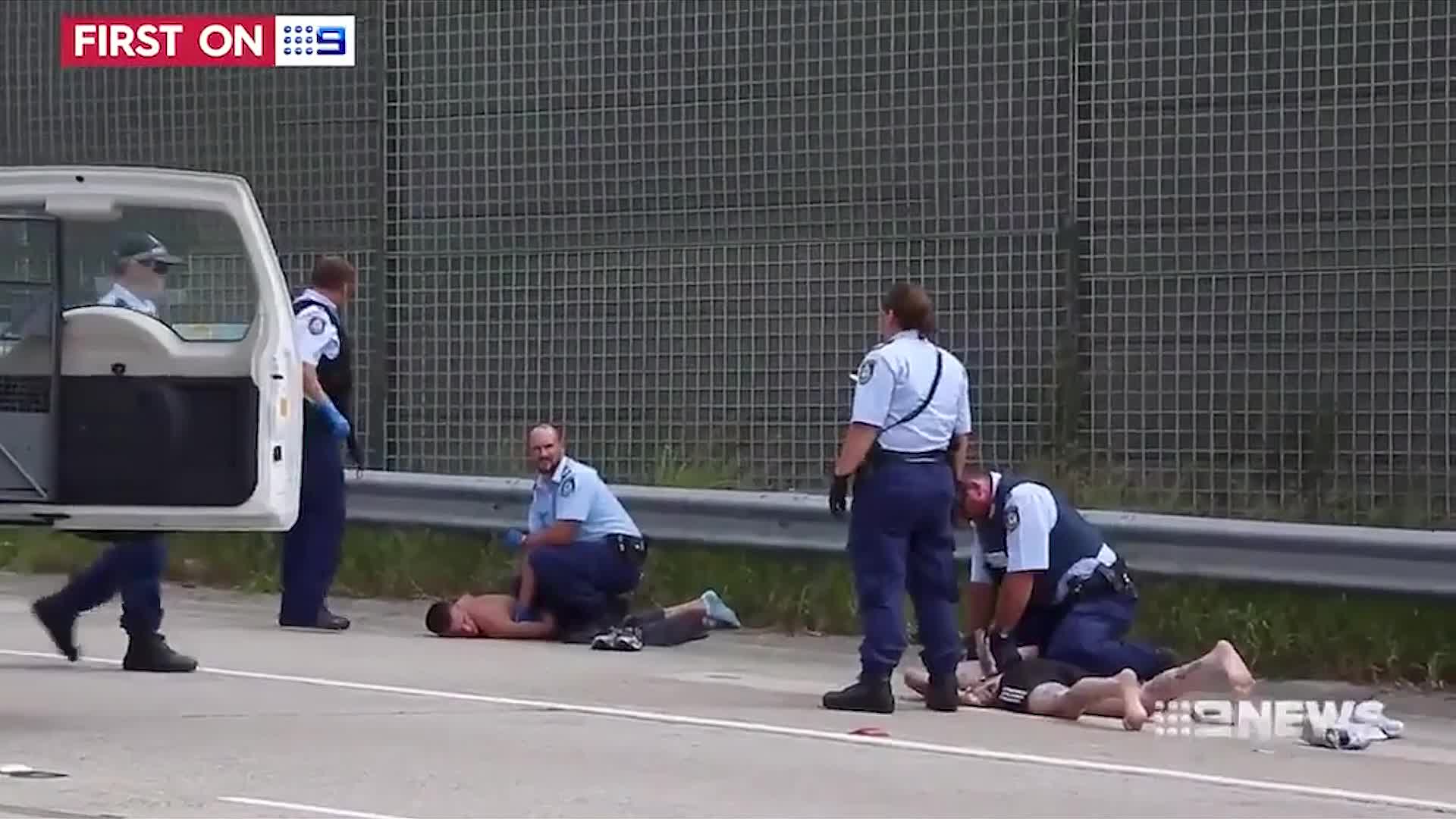 Ten police officers from New South Wales and Queensland have received bravery awards for their actions during a four-hour cross-border chase in 2015.
Polair tracked two men in a stolen vehicle from north of Brisbane to Tweed Heads, where road spikes were successfully deployed.
One offender fired several shots at police and passing vehicles, before being hit by a car and dropping the weapon.
Both men were pinned to the ground and arrested, and were jailed for their crimes in 2017.