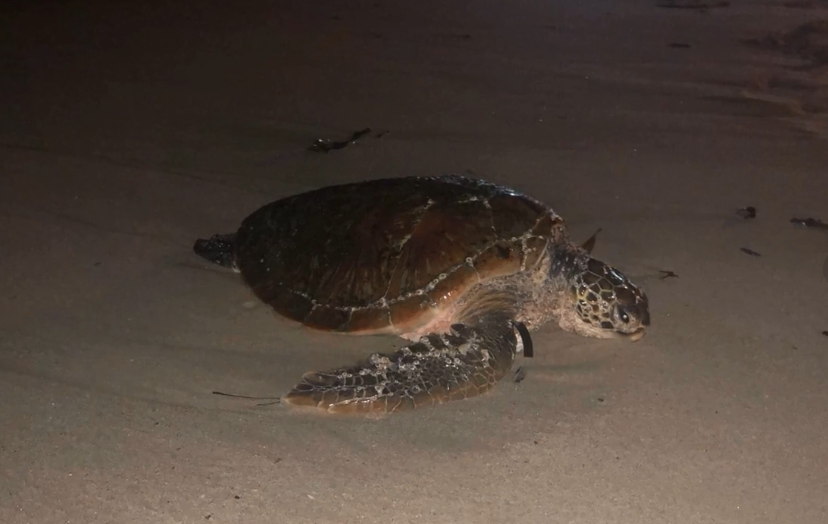 Forster received an unexpected visitor last night, this Green Sea Turtle checking out what the Ocean Baths had to offer.
The baths have since been closed due to health and safety reasons, and should re-open on Tuesday.
MidCoast Council will be emptying the baths and returning the reptile to sea before cleaning the area.
(VISION ONLY)