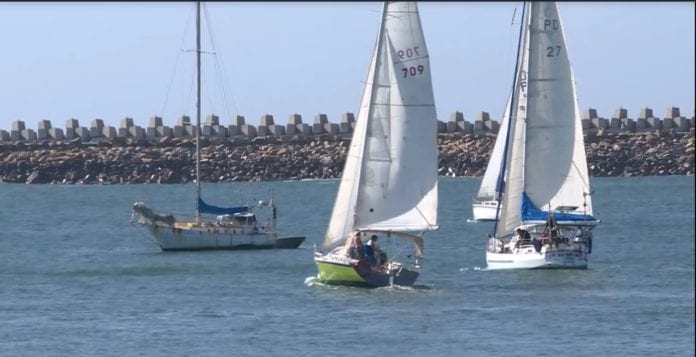 The South Solitary Island Lighthouse is celebrating its 140th anniversary this month.
A number of activities are being held to celebrate the milestone including a flotilla of boats from Coffs Harbour which sailed around the island this morning.
It was a competition of sorts to see which yacht could reach the island first.
The lighthouse has played an important role in the maritime history of the north coast safely guiding mariners and their ships with the ever present light.