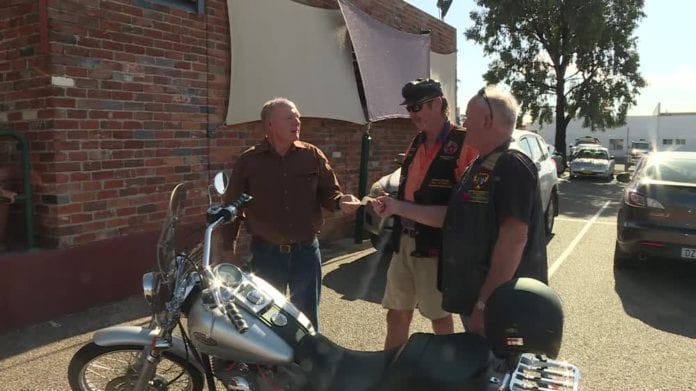 Two hundred Tamworth motorcyclists have handed over a cheque for more than five thousand dollars to the local St Vincent De Paul Society.
"This money is going to help to provide assistance to people in our area that have suffered considerably through the bushfires."
The gang travelled from Tamworth, across to Nemingha and Manilla earlier this year, to raise the much-needed funds.
The charity can now distribute the donation to families in need.
"The victims are the ones that've lost everything, so we decided we'd try to get them something. We ended up getting them $5,056 dollars and 50 cents, plus a trailer load of goods."
(AUDIO IN PARTS)