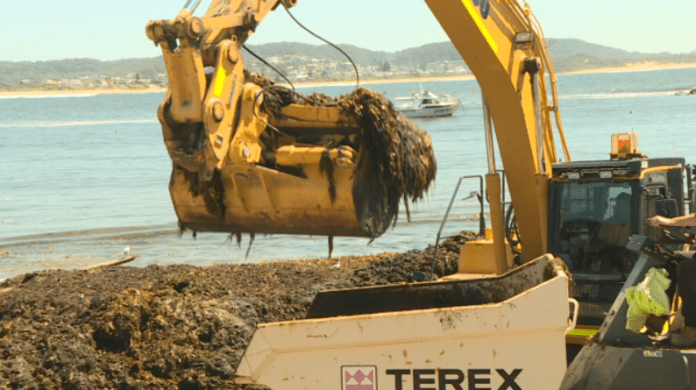 Work is underway to clear mass amounts of seaweed at Terrigal.
Heavy rain and strong surf pushed debris on shore at the Haven during this month's storm.
The rotting weed attracting seagulls today.
Central Coast Council has put up signage – asking swimmers to weigh up when to take a dip at the tourist hot spot.
Works should be completed by tomorrow.
(VISION ONLY.)