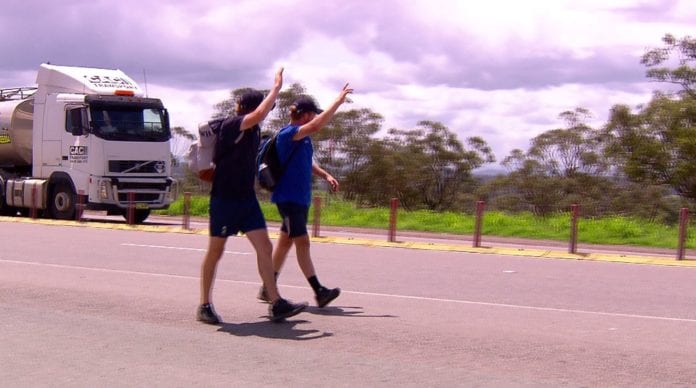 After gaining an appreciation for country life while working in the Hunter,
two young travellers are trying to give something back.
21-year-old Ed Goff from England and Harrison Badger from Ireland are walking from Scone to Sydney, to raise funds for the Rural Fire Service.
They plan to finish at the Opera House next Friday, their target is $20,000.
(pics only, audio in parts)