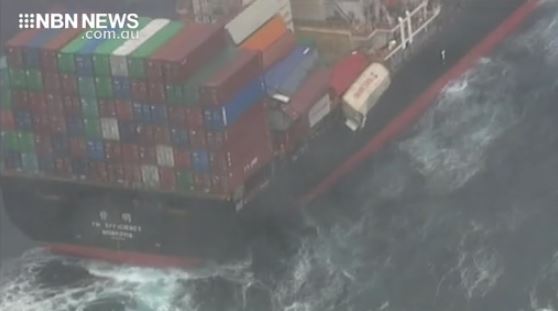 Pressure is mounting on a Taiwanese shipping company to pay a $20-million pollution debt for an incident off Newcastle, with the "arrest" of the YM Efficiency's sister ship.
The Efficiency lost 81 shipping containers in June 2018, with debris washing ashore.
The Australian Maritime Safety Authority says another ship, the YM Eternity, is now being held at Port Botany, as authorities work to recover money owed for the clean-up by the owner of both, Yang Ming.
60 containers remain on the seafloor and work will begin next month to recover them.
A further 16 are still missing.
(NO AUDIO)