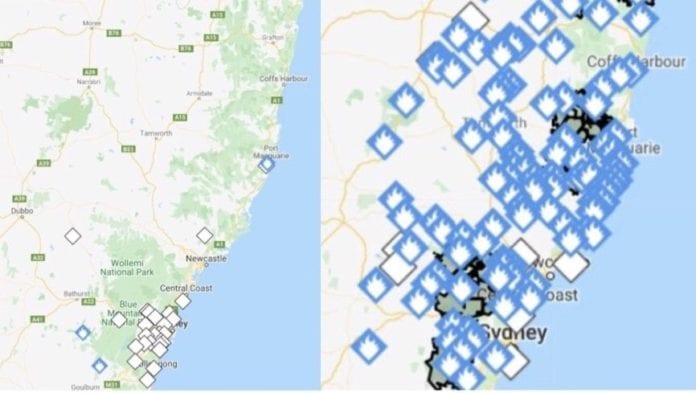 Recent rainfall has helped firefighters put out more than 30 fires across the state since Friday.
The weather has helped crews extinguish the Gospers Mountain fire, which burned through more than 400, 000 hectares over three months.
These two screenshots, taken a month apart show the difference the rain has made.
On January 11, there were 147 bush and grass fires burning across New South Wales.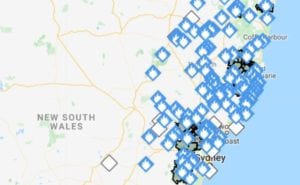 Here is the situation as of February 10.