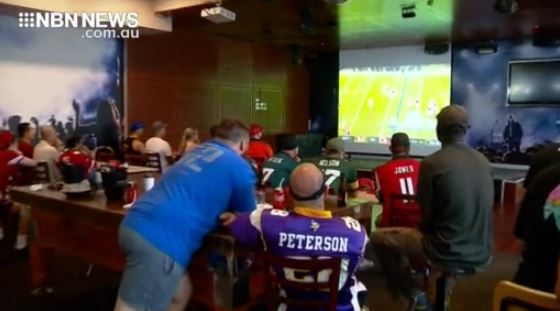 Super Bowl fever made its way to the Hunter today, with a host of players from the Hunter Gridiron League watching the game at Warners Bay.
Heading into its fifth season, player numbers continue to rise.
"Originally we just had Newcastle and it was hard to commit to travel to Sydney every weekend but now we've got 4 teams that are based in the Hunter, play five minutes from home, train here, play together, we come to Warners Bay after the game and it's like a big family we've got here now.
We've had our first try out last Wednesday, we train every Wednesday at Glendale at 6pm, we'll have a few more try outs over the next couple of weekends so keep an eye on the Facebook page, Hunter Gridiron." – Corey Harragon, Hunter Gridiron Director
There's still time to sign up for the 2020 competition, which begins in May.
(AUDIO IN PARTS)