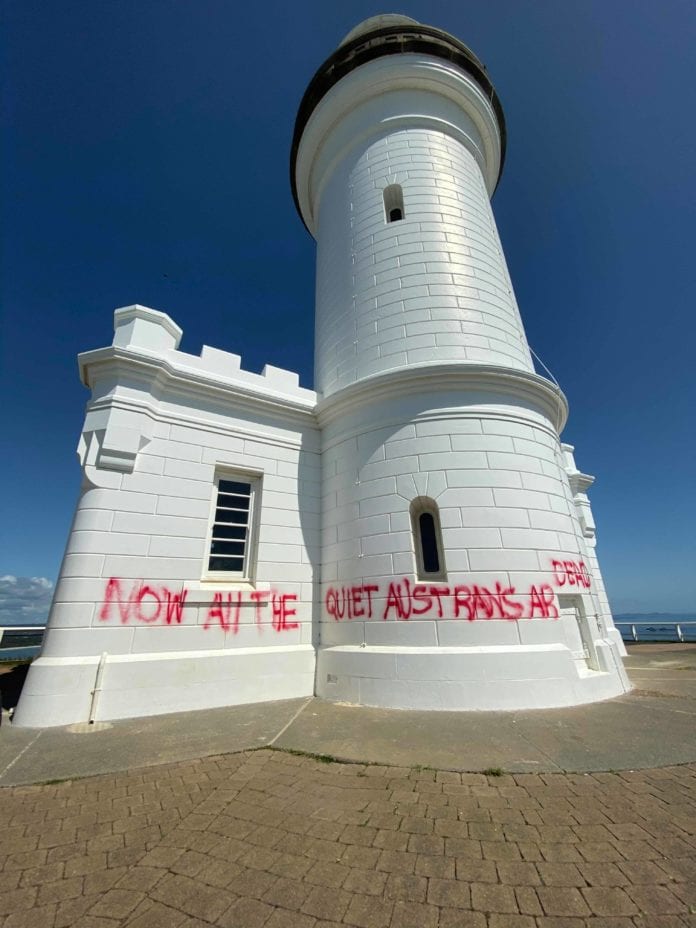 The iconic Cape Byron Lighthouse has been vandalised with spray paint, spelling out what appears to be a political message.
"NOW ALL THE QUIET AUSTRANS ARE DEAD" has been written in red across the white Heritage listed building.
With incorrect spelling and cryptic wording, it's hard to know exactly what message the culprit is trying to send.
Locals are shocked at the eyesore, with National Parks attempting to remove the graffiti this afternoon, but the paint still remains.
Police are investigating the incident and believe the act occurred sometime between 8pm yesterday and 6:30am today.
Anyone with information is urged to contact Crime Stoppers on 1800 333 000.