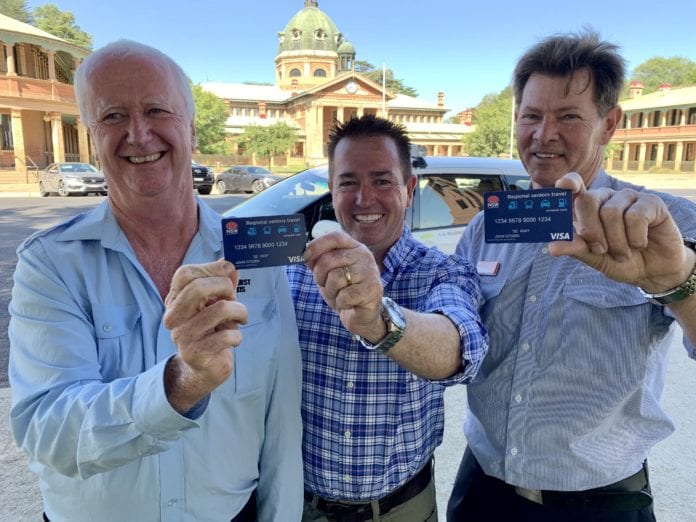 Travelling from place to place is about to get a whole lot easier for older Australians living in the bush, with the NSW State Government rolling out a new seniors travel card from today.
Available to any senior living outside Sydney, Newcastle or Wollongong, the $250 dollar card is set to ease the cost of travel.
Minister for Regional Transport and Roads Paul Toole says the card can be used for a number of services.
"The card is able to be used for taxis, fuel and pre-booked NSW TrainLink Regional services and other coach services."
"It will help seniors get to where they need to go."
The new transport scheme also helping to improve seniors' quality of life.
"We are making it easier and more affordable for them to stay connected with family and friends," said Mr Toole "as well as accessing essential services including medical appointments and shopping centres."
The initative follows a successful trial, which was run in the Coffs Harbour region earlier this month.
Starting today age pensioners living in regional NSW will be able to apply for the card at their nearest Service NSW branch.
The first of the cards will distributed in the coming weeks and will remain vaild for one year.
To be eligible to receive the $250 Regional Seniors Travel Card you must be an age
pensioner with a valid Pensioner Concession Card or hold a Commonwealth Seniors
Health Card issued by either the Department of Human Services or Department of
Veterans' Affairs.
Seniors must also live in regional NSW outside Sydney, Newcastle
or Wollongong City Council boundaries