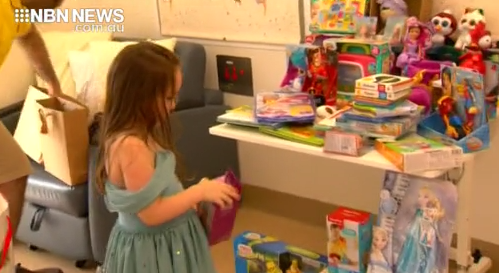 It's not always about having more.
That's the important message two Hunter parents are hoping to instill in their young daughter, encouraging little Brooklyn to give some away to sick children at Newcastle's John Hunter Hospital.
She's donated a haul of presents given to her at her fifth birthday party back in Muswellbrook.