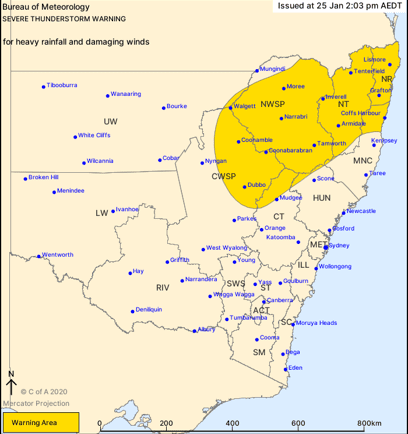 A severe weather warning is in place for the Northern Rivers district, with heavy rainfall and damaging winds expected.
The severe weatherstorm is likely to produce heavy rainfall that may lead to flash flooding and damaging winds in the warning area over the next several hours.
Locations that may be affected include Lismore, Grafton, Coffs Harbour, Armidale, Tamworth, Moree and Dubbo.
The Channon in Northern Rivers received 62 mm in 1 hr till 01:45 pm.
The State Emergency Service advises that people should:
* Move your car under cover or away from trees.
* Secure or put away loose items around your house, yard and balcony.
* Keep at least 8 metres away from fallen power lines or objects that may be energised, such as fences.