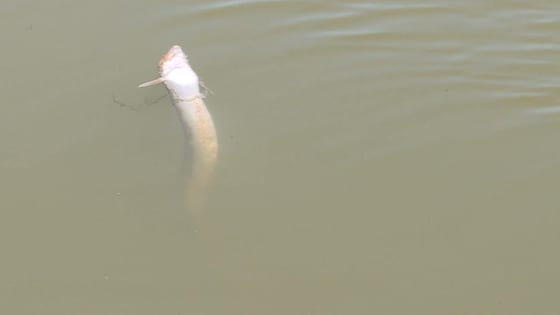 Heavy rainfall on the far north coast has seen a number of fish kills across the region.
Tweed Shire Council alone has witnessed around 2000 fish deaths in the Tweed River near Murwillumbah.
"Because of the drought that we've had for the last 12 months or more preceding this big heavy quick flush of rain that we've had, our acid sulfate soils have been exposed to a lot of oxygen, therefore there has been a lot of potential for acid build up in the landscape."
And the clean up begins.. Council workers were out on the water today collecting dead fish from the surface.
(AUDIO IN PARTS)