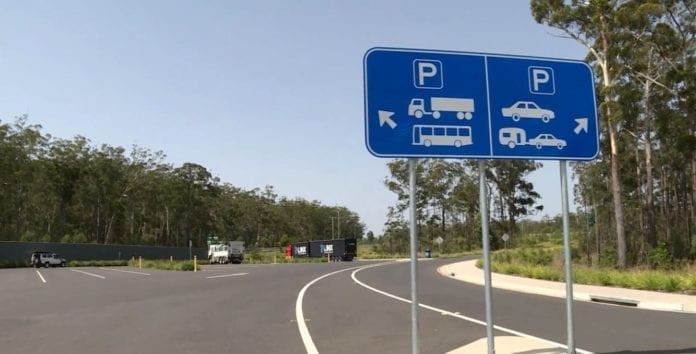 Transport for New South Wales inspectors are to undertake a crackdown
on drivers of light vehicles who park in areas designated for heavy trucks.
The Arrawarra rest area, north of Coffs Harbour, will be targeted in a bid to encourage motorists to observe parking restrictions.
Heavy vehicle drivers are required by law to take mandatory rest breaks to manage their fatigue.
Penalties apply for vehicles less than 12 tonnes parking in heavy vehicle spaces.