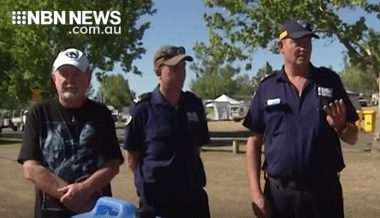 The Tamworth Fire and Rescue team have developed a new campaign, targeting kitchen fires during the 2020 Country Music Festival.
These wooden spoons encourage residents to "keep looking while you're cooking", to avoid letting distractions cause fire emergencies in the home.
The clever firies have also designed coasters with the punchline "don't be a disaster chef".
They'll be distributed to local drinking venues, reminding intoxicated festival-goers to eat out, rather than attempting cooking while under the influence.
"Fire and Rescue's not saying to not go out and have a drink, but if you do, we're saying don't go home and cook. 50 percent of our fires start in the kitchen from unattended cooking."
For more information, visit Tamworth Fire and Rescue's Facebook Page.
(AUDIO IN PARTS)