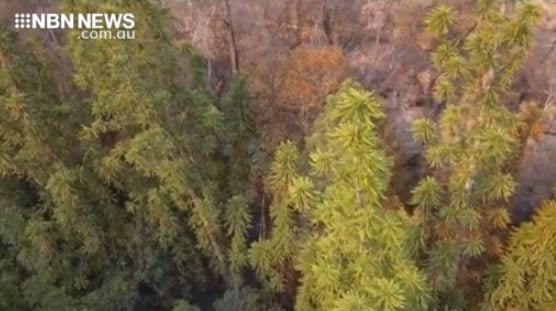 Vision has surfaced showing the lengths firefighters went to, protecting a rare species of pine trees from a blaze which tore through Wollemi National Park near Kelgoola.
The park is the only place in the world the prehistoric trees can be found, with just a few hundred left.
National Parks and Wildlife Service and RFS firefighters worked from the ground and above to save them from the flames.
Crews say the mission has helped them better protect the area from fire going forward.