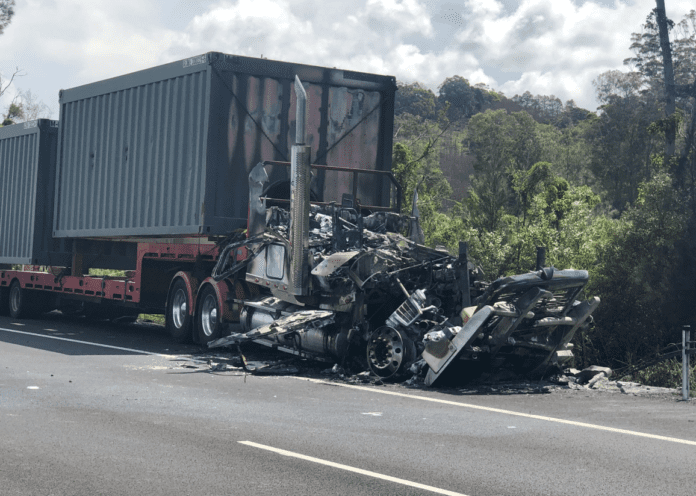 Two people have died following a head-on collision near Ballina on the NSW North Coast.
A Toyota sedan struck a semi-trailer on the Pacific Highway just after 1pm today, causing the truck to burst into flames.
Two people travelling inside the sedan died at the scene. Police are yet to formally identify the pair.
The truck driver has been taken to Ballina hospital for mandatory testing.
Northbound traffic is currently being diverted through Corakai.
Anyone with dashcam footage of the accident is being urged to contact police.