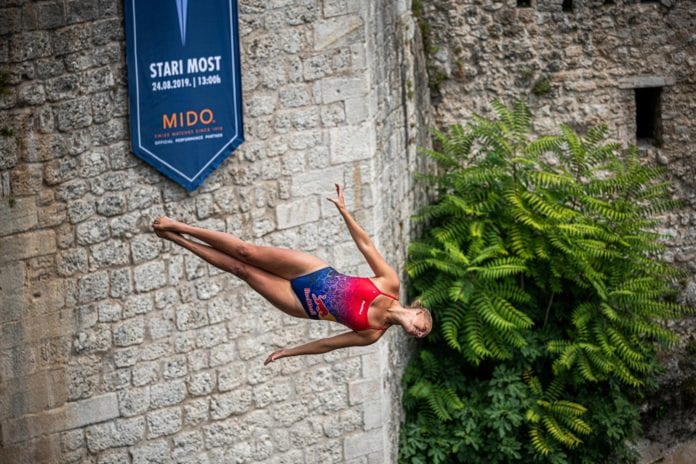 The draw for the 2020 Red Bull Cliff Diving World Series has been unveiled and there's great news for fans of four-time champion, Rhiannan Iffland.
The eighth and final round will take place on a purpose-built platform in the middle of Sydney Harbour in November, marking the first time a cliff diving event has been held in Australia.
Other new locations this season will include round one in Bali in May and round five in the Norwegian capital of Oslo in August.