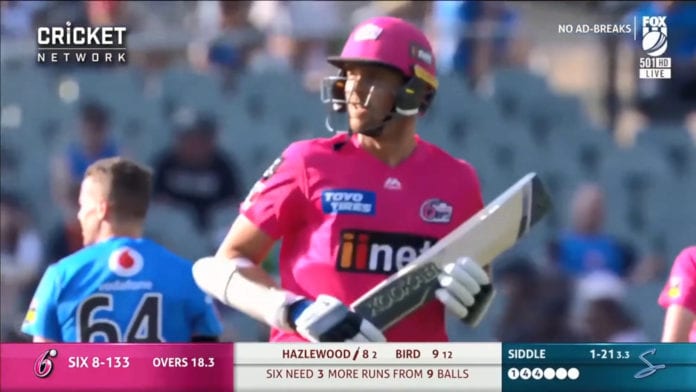 Josh Hazlewood usually causes damage with his bowling but last night it was his batting that brought havoc.
On his 29th birthday, Hazlewood smashed 12 runs off just three balls for the Sydney Sixers.
Ending their run chase against the Adelaide Strikers.
Hazlewood flew-out this morning with the Australian ODI squad, for a three-match series against India.
PLEASE NOTE: SOME AUDIO UNAVAILABLE.