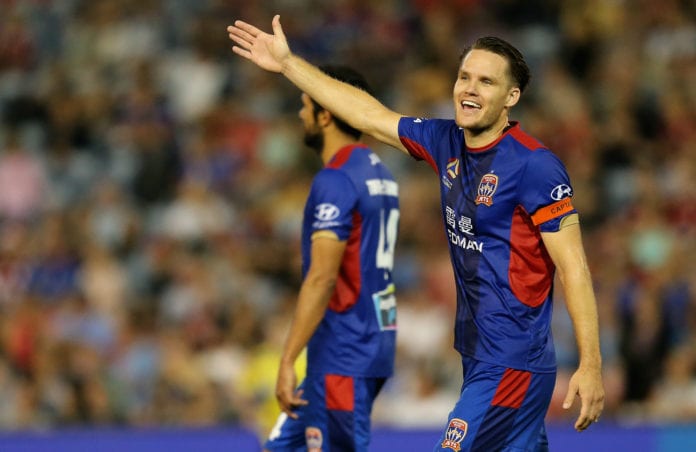 The poor air quality has forced the FFA to postpone tomorrow evening's W-League clash between the Jets and Adelaide at McDonald Jones Stadium.
The men's game – between Newcastle and Sydney FC WILL go ahead – at 7.30.
The Jets will be desperate to claw their way off the bottom of the ladder – in the first match since Ernie Merrick's sacking.
Unfortunately for Newcastle, captain Nigel Boogaard has ruled himself out of a long-awaited return from injury against the Sky Blues.
Striker Arroyo could return.. Dimi Petratos is also racing to be fit, as the Jets try to bounce back, following Merrick's departure.