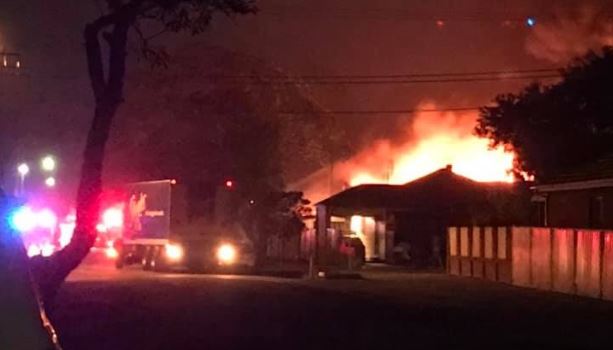 Firefighters spent this morning putting out hot spots on the Central Coast, after fire destroyed Don's Mobile Marine.
Residents heard explosions when the Woy Woy business caught alight at around 5am this morning.
It took fire crews several hours to extinguish the blaze, which left significant damage.
Reporter Sarah Iuliano will have more information tonight.
Firefighters continue to put out hot spots, after a blaze destroyed Don's Mobile Marine at Woy Woy early this morning. @nbnnews pic.twitter.com/JMocEyIDlM

— Sarah Iuliano (@sarah_iuliano) January 7, 2020