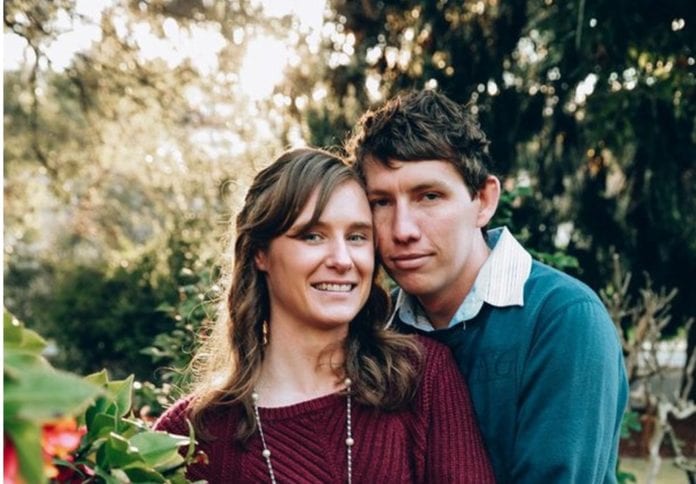 The volunteer firefighter who died when a 10-tonne truck was flipped by fierce cyclonic winds on the Victorian-NSW border was 28-year-old father-to-be Samuel McPaul.
Two of McPaul's male colleagues, aged 39 and 52, also suffered burns in the incident near Jingellic, east of Albury.
McPaul's wife, Megan, is four months pregnant with the couple's first child and is said to be "devastated."
RFS Commissioner Shane Fitzsimmons said the scene was "truly horrific," adding that a "fire tornado" hit McPaul's truck.
"That resulted in cyclonic winds that moved across the fire ground and lifted up a 10-12 tonne fire truck and flipped it on the roof, trapping the people inside and tragically killing Sam in the process."
Commissioner Fitzsimmons said McPaul's fellow firefighters worked with police to try and rescue him.
"They weren't leaving Sam," he said.
McPaul was a member of the Morven Brigade in the Southern Border Team.
He and his wife had only been married 18 months.