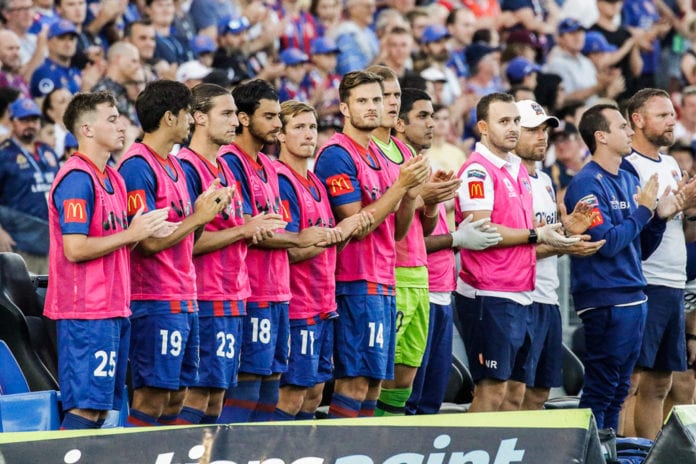 The Jets looked like they were going to take the points until a fightback by the Roar late in the second half drew the score 1-1. Dimi Petratos scored in the first half but the lead was finally squandered by a determined opposition in front of a small crowd.
There was a minute silence at the 13th minute to remember the victims of the Newcastle Earthquake.
Here are some shots from the match.