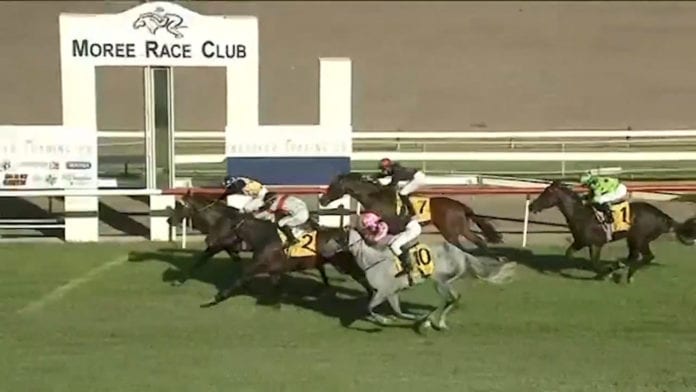 Horse trainer Peter Sinclair has continued his impeccable season, winning four of the six races at yesterday's annual Moree twilight meeting.
In what's become one of the biggest events on the regions social calendar, it was Sinclair who stole the limelight.
The Moree trainer started the meeting with three consecutive victories, before winning the last race on the program.
PLEASE NOTE: SOME AUDIO UNAVAILABLE.