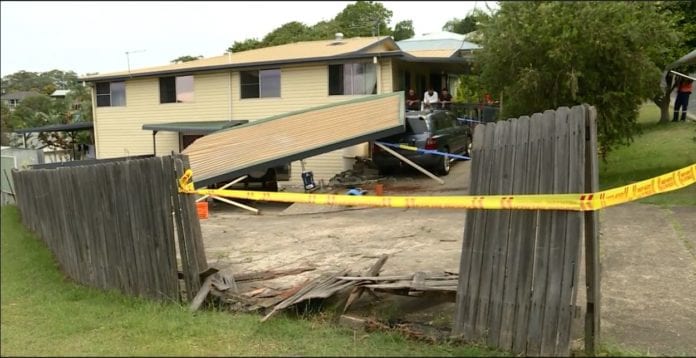 A man in his fifties has been transported to Coffs Harbour hospital after crashing his car through the fence AND carport of a Ridge Street home.
Paramedics say the man suffered a medical episode.
However, witnesses say the man was seen driving erratically, south bound on the Pacific Highway, before colliding with a Subaru wagon on Combine Street.
He then veered off the highway taking out a number of trees and eventually came to rest under a carport.
A female resident was treated for shock and taken Coffs Harbour hospital.