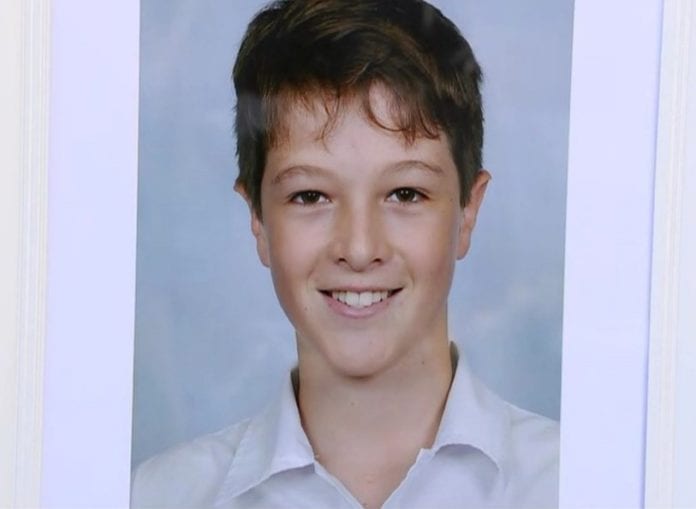 The NSW Deputy State Coroner has found a Port Stephens teenager died as a result of a misdiagnosis in February 2017.
Luca Raso died on the way to Tomaree Community Hospital from acute appendicitis after suffering from symptoms in the days leading to his death.
BREAKING | The NSW State Coroner has found teenager Luca Raso died after being misdiagnosis with gastro, leading to a failure of care. He died in 2017 from gangrenous appendicitis. His family will address the media shortly @9NewsSyd @nbnnews

— Georgia Anderson (@GAndersonNews) December 12, 2019
Lucas's mother, Michelle Degenhardt, had been pushing for a Coronial Inquest into her son's death for several years.
Ms Degenhardt claims that despite two trips to the local doctor, no pathology tests were ordered, and that the GP, Dr Pavlo (Paul) Bilokoptyov, had diagnosed Luca with viral gastroenteritis.
The NSW Medical Council has investigated Dr Bilokoptyov and recommended no further action will be taken against the practitioner.
Although the Coroner made no formal recommendations out of her findings, the findings will be passed on to The Royal Australian College of General Practitioners for future training.
"Rather than criticise Dr Bilokopytov (who I note has been reviewed by the Medical Council NSW with no further action taken) for his management of some aspects of Luca's presentation, it is far more productive in my view to remind the medical profession that … 'the devil is in the detail', the coroner said.
Ms O'Sullivan praised Ms Degenhardt for being a "strong and gracious advocate" for her beloved son.
Outside Newcastle Court, the family urged GP's to always check a patients vital signs, especially in child presentation.
The family has now launched civil proceedings again Dr Bilokopytov.
The Raymond Terrace Medical Group declined to comment.