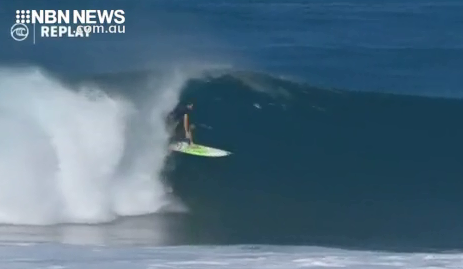 Merewether's Ryan Callinan has been eliminated at the Pipeline Masters by fellow Aussie, Jack Freestone.
The 27-year-old did everything he could to hit the front.
"Callinan does the disco outside the pit at Pipeline."
Then Freestone produced this on his final wave.
"Pulls in at Pipeline, Freestone makes it."
The result means Callinan will miss out on a place in the Australian team for the Olympics.