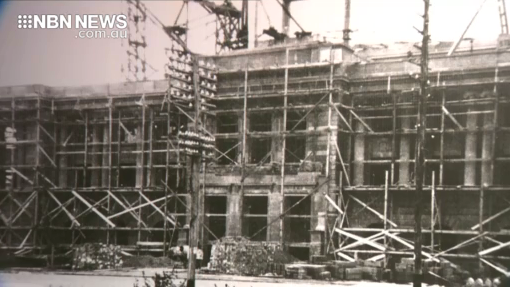 Two of Newcastle's most iconic buildings have reached a milestone.
"Civic Block" – which includes City Hall and the Civic Theatre – officially opened 90 years ago.
In the late 1920s, the buildings were a marvel, dubbed "a scene of magnificence".
Right now City Hall is undergoing a major overhaul, which includes multi-million dollar recladding.
Naturally, today's birthday was celebrated with cake.
(VISION ONLY)