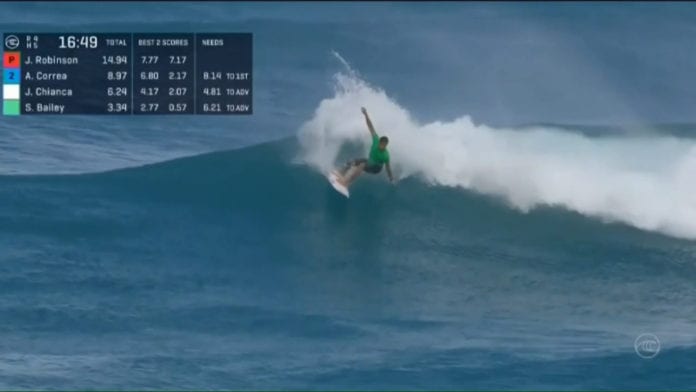 Suffolk Park surfer Soli Bailey will need a miracle in order to requalify for the 2020 world tour.
Right now sitting 31st with 14,000 points, the 24-year-old will need a win in the last event of the year at Hawaii this week.
Bailey will come up against Connor Coffin and Bali Pro winner Kanoa Igarashi in the seeding round when the Billabong Pipe Masters begin.
(VISION ONLY)